Lawrence Scott is a prize-winning Caribbean novelist and short-story writer from Trinidad & Tobago. He is the recipient of a Lifetime Literary Award for his "significant contribution to the development of Trinidad and Tobago's Literature" in recognition of the 50th Anniversary of Trinidad and Tobago's Independence, 1962-2012.

Papillote Press celebrates the 25th anniversary of the publication of Caribbean Classic WITCHBROOM

"Rare and magical. The first of its kind..."Sam Selvon Author of The Lonely Londoners

He has been awarded and short-listed for Commonwealth Writers' Prizes, Best Book and Best First Book in Canada & the Caribbean. He was three times nominated for The International Impac Dublin Literary Award. He was once Long-Listed for The Whitbread Prize and The Booker Prize. He was awarded the Tom-Gallon Short-Story Award.
His work has stimulated critical work into the post-colonial novel's use of magic-realism, carnival, calypso, her/history, storytelling, dialect/standard narratives, identity, landscape, the body, race, religion and homo/sexuality.
Academic research has included the Golconda Research/Writing Project, a "Public History" project, the recording and transcribing of oral histories from "The Sugar" in Trinidad. He has also researched extensively the life and times of Michel Jean Cazabon, Trinidad's 19th Century artist, which has led to his new novel "Light Falling on Bamboo" published by Tindal Street Press.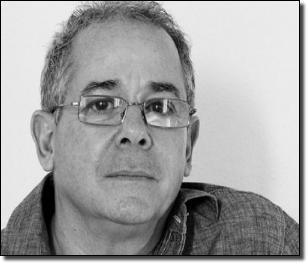 His work has been read on the BBC. He was a judge for the Commonwealth Short-Story Competition, the Small Axe Short Fiction Award, and an 2015 Anglophone judge of the Grand Prix Littéraire de l'Association des Ecrivains de la Caraïbe from the Congrès des Ecrivains de la Caraïbe, Guadeloupe. His poetry has been anthologised in Europe and the Caribbean. He travels frequently in North and South America and the Caribbean and has read, lectured and talked about his work internationally.

He has been Writer-in-Residence at the University of the West Indies and a Senior Research Fellow of The Academy for Arts, Letters, Culture and Public affairs at The University of Trinidad & Tobago (UTT).

He lives and works in Trinidad and England, writing and teaching creative writing. He is resident in London and Port of Spain.